What we know about the unidentified object shot down over Alaska
The object, which officials have not characterised as a balloon, was shot down at 1.45 pm EST (5.45am Saturday Sydney time), according to Pentagon spokesman Brig. Gen. Patrick Ryder.
"[I]t came inside our territorial waters — and those waters right now are frozen — but inside territorial airspace and over territorial waters," National Security Council coordinator for strategic communications John Kirby told reporters on Friday.
"Fighter aircraft assigned to US Northern Command took down the object within last hour."
Asked about the operation on Friday afternoon, President Joe Biden told CNN, "It was a success."
Here's a look at what we know so far.
According to Kirby, Biden was first briefed on the object on Thursday evening, as "soon as the Pentagon had enough information." It "did not appear to be self-maneuvering," Kirby said.
It's unclear what the object looks like, or where it came from.
On Friday, Ryder said it was traveling north east across Alaska.
He declined to provide a physical characterisation, only saying that it was "about the size of a small car" and "not similar in size or shape" to the Chinese surveillance balloon that was downed off the coast of South Carolina on February 4.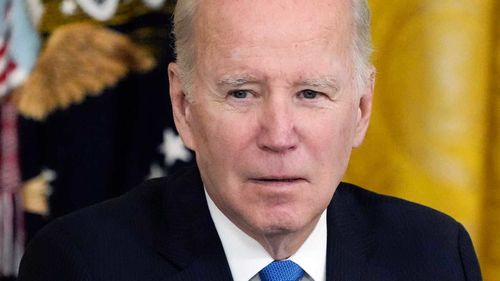 "We're calling this an object because that's the best description we have right now," Kirby said.
"We don't know who owns it – whether it's state-owned or corporate-owned or privately-owned, we just don't know."
Object first detected on Thursday
F-35 fighter jets were sent up to investigate after the object was first detected on Thursday, according to a US official.
There was not a significant concern about damage to people or property if the object was shot down, which was the primary reason the Chinese surveillance balloon was allowed to traverse the continental US last week.
Ryder also emphasised that officials do not know the origin of the object, which did not appear to be manned, and that it was shot down because it posed a "reasonable threat to civilian air traffic" as it was flying at 40,000 feet.
Kirby told reporters that the first fly-by of US fighter aircraft happened on Thursday night, and the second happened on Friday morning.
Both brought back "limited" information about the object.
Ultimately, the object was downed near the Canadian border and northeastern Alaska by a F-22 fighter jet out of Joint Base Elmendorf-Richardson, Alaska, equipped with an AIM-9X — the same aircraft and missile used to take down the surveillance balloon.
A US official said the military waited to shoot the object down during daylight hours to make it easier for the pilots to spot it.
Ryder said the mission was "supported with aerial assets from the Alaska Air National Guard."
The Alaska National Guard and units under US Northern Command, along with HC-130 Hercules, HH-60 Pave Hawk, and CH-47 Chinook are all participating in the effort to recover the object, Ryder said.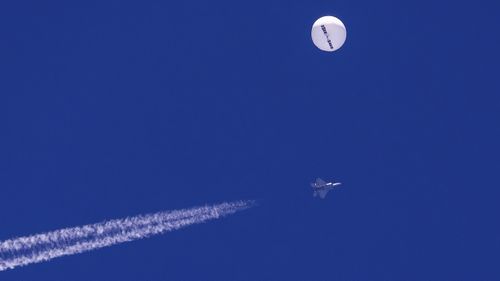 No apparent connection to the Chinese balloon
Officials have given no indication so far that the object is at all related to the Chinese surveillance balloon downed last weekend, debris of which is still being recovered on the Atlantic Ocean floor.
Ryder said on Friday that recovery teams have "mapped the debris field" and are "in the process of searching for and identifying debris on the ocean floor."
"While I won't go into specifics due to classification reasons," Ryder said, "I can say that we have located a significant amount of debris so far that will prove helpful to our further understanding of this balloon and its surveillance capabilities."
When asked on Friday if lessons learned about China's balloon assisted in detecting the object shot down over Alaska, Ryder said it was "a little bit of apples and oranges."
The object did not appear to have any surveillance equipment, according to a US official, which would make it both smaller and likely less sophisticated than the Chinese balloon shot.
Satellite images paint devastating picture of quake-ravaged towns
Sign up here
to receive our daily newsletters and breaking news alerts, sent straight to your inbox.