Twitter roasts Wash Post reporter for touting error-filled attack on female GOP Rep: 'Story has been debunked'
Twitter users blasted Washington Post congressional reporter Paul Kane for promoting the paper's attack on Rep. Anna Paulina Luna, R-Fla., that had to be amended multiple times by the publication due to inaccuracies.
Kane called the Friday piece titled, "The making of Paulina Luna," a "masterstroke" and praised its attempts to call into question Luna's background before being elected to Congress in 2022. 
After reading the piece, Kane was convinced that the background information Luna has provided about herself in campaign bios and elsewhere is "a stretch, to say the least." 
ANNA PAULINA LUNA SHARES HOW SHE TURNED HER DISTRICT 'DEEP RUBY RED' IN FLORIDA
However, the piece contained inaccuracies about Luna's background that the Congresswoman herself blasted on social media. The outlet issued multiple amendments to the piece only hours after posting it.
Shortly thereafter, critics blasted Kane for promoting the inaccurate profile on Twitter.
Kane tweeted the article out on Friday evening, captioning it with praise. He wrote, "The bio of @RepLuna reads like a modern Dickens' character: grandmother died of AIDS; survived armed robbery at 9 years old; needed welfare to get by as father did prison time. And so on. It's a stretch, to say least. A masterstroke from @JaxAlemany."
However, this assessment stood at odds with Luna's assessment of the Washington Post piece. She called it "comical" on account of its multiple inaccuracies, tweeting, "Holy s*** the Washington Post just tried to claim my dad was never incarcerated, left out comments from my mom, said I was a registered Democrat, and did not report a convo they had with a former roommate, and interviewed 'family' I don't talk to. This is comical."
After Luna called out the paper and following Fox News Digital requesting comment, the Washington Post issues a correction to the piece. It read, "A previous version of this story incorrectly stated that Anna Paulina Luna was registered as a Democrat in Washington state in 2017 based on an erroneous voter registration database. Washington State only requires voters to declare their party affiliation when they cast a ballot in a presidential primary."
The paper also issued a "clarification" at the end of the article. It said, "This story has been amended to clarify that Luna's roommate in Missouri was the only person interviewed by police after a break-in at their apartment; she was not the only person mentioned in the police report."
GOP LATINA CONGRESSWOMAN BLASTS MSNBC FOR OPINION PIECE CALLING HER WHITE SUPREMACIST ALLY: 'TWISTED LIE'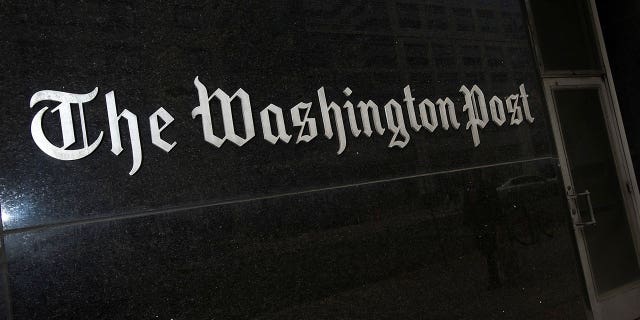 Critics of the Post on Twitter blasted Kane for sharing and heaping praise on an article that was amended multiple times to get its story straight.
RedState.com author Bonchie tweeted, "It's now got multiple corrections that undermine the entire premise. Keep up the good work, Paul."
In another post the journalist added, "How garbage is the WaPo? Paul here made this tweet claiming all the stuff he listed was a 'stretch.' It was all true. All of it."
The Spectator contributing editor Stephen L. Miller retweeted Kane's post praising the article and shared screenshots of the two corrections along with it. Miller added sarcastically, "Yeah. Great work team."
@districtai wrote, "WaPo has already issued several corrections and it seems like more are to come.  I'd delete this tweet @pkcapitol unless you want to be labeled a purveyor of misinformation which may be your thing."
CLICK HERE TO GET THE FOX NEWS APP
User @keenfamily added, "Story has been debunked."
And conservative influencer "Just Mindy" ripped into Kane's post, stating, "None of the things you mentioned in your tweet are up for debate. Her grandmother died of AIDS, she was a crime victim, her dad was incarcerated and her mom confirms they needed govt assistance to survive."