Teen who fell 30 feet to her death while hiking Utah's Moab Rim Trail 'had the brightest smile,' boyfriend says
A Utah teenager fell about 30 feet to her death while hiking at Kane Creek Canyon on Friday afternoon, according to a news release from the Moab City Police Department.
The 17-year-old girl, identified by officials and a loved one as Zoe Afton McKinney, was hiking the Moab Rim Trail in east Utah with a group of her friends when she slipped and fell "off of a sheer cliff face," police said.
Her friends called 911 and tried to get to the 17-year-old but were unable to do so safely.
Police, along with other law enforcement units, responded to the scene and were able to get to the victim using harnesses and climbing gear. They found the victim "deceased from the fall," police said.
The Grand County School District, where McKinney went to school, issued a statement on the teenager's passing on Friday.
"The school community is grieving with Zoe's family and will provide love and support in any way we can, including having therapists available at school on Monday," the statement read. "Zoe was a remarkable student and we will honor her memory throughout the remainder of this senior year."
Lloyd Gist, 18, had been dating McKinney for almost a year when she died. Gist was in Salt Lake City when he found out his girlfriend had died.
"She had the brightest smile," Gist told NBC News. "She was just the sweetest — if anyone asked her to do anything she would be jumping on it instantly."
McKinney was one of the first people to speak to Gist when he moved to Moab almost two years ago, he said.
"She complimented me on my beanie, and then the next day in class we started talking," he said. "Then we started hanging out almost every day. She showed me around town and introduced me to her friends, who became my friends."
When they started dating, McKinney, a cheerleader, was always front and center at all of Gist's football games.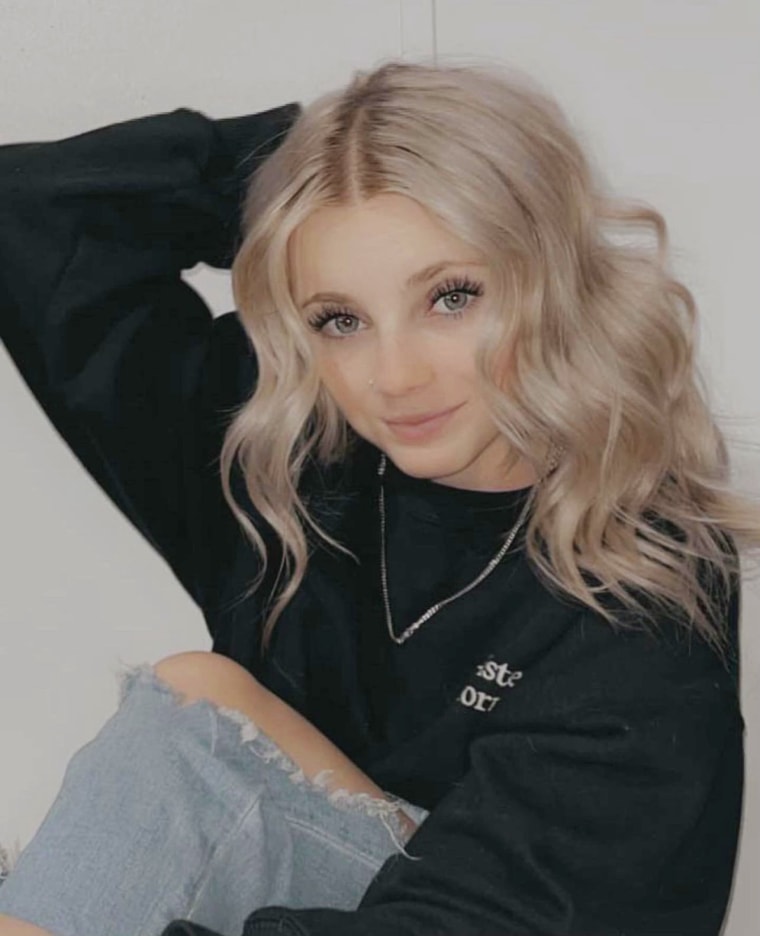 Gist says McKinney was small in stature but "she never let her size stop her."
"She would find a way around people if they told her no," Gist said. "She loved dirt biking. She was small and her feet wouldn't touch the ground, but she could ride a large dirt bike and be perfectly fine on it."
Gist and McKinney had plans to start living together after they finished high school this summer. McKinney had dreams of becoming an EMT.
"We were inseparable," Gist said. "If you couldn't find me, you called Zoe because I was with her."