Should I get a backup power supply for my home?
One of the most frustrating tech nightmares is when you lose your work because your computer has an issue, or your power source decides to randomly go out. 
CLICK TO GET KURT'S CYBERGUY NEWSLETTER WITH QUICK TIPS, TECH REVIEWS, SECURITY ALERTS AND EASY HOW-TO'S TO MAKE YOU SMARTER 
If you have any plugged-in tech at home or your office and you want to make sure you never lose your work, it's generally a good idea to use an uninterruptible power supply or a UPS. 
What a UPS does is ensure that your computer and everything else plugged into it can continue to run smoothly during power outages, brownouts, and other disruptions that could cause data loss, hardware damage, and more. 
In our home, we always use a UPS for our critical gear.  Here's my list of important stuff to have plugged into a backup power supply. 
HOW TO STOP YOUR CELL PHONE FROM DYING SO FAST
What to plug into a backup power supply just in case 
– Internet modem from cable or phone company
– Wireless router that shares the internet
– PC, Mac, Laptop, and MacBook
– Expensive television and attached equipment
– At least one powerful phone charger
– At least one rechargeable light
Look for these 3 must-have features in a UPS backup power supply 
If you need help figuring out where to start, we've got 3 tips for you to look out for when searching for a UPS to add to your home. 
1. Think about what size you want 
There are many different UPS products, so make sure you get one that is large enough to support your computer and any other devices you want to protect. 
2. Consider battery life 
How long will you need your devices powered if you were to lose power and must depend on your UPS? Make sure you investigate the battery life of a UPS device before buying it so that it fits your needs. 
5 BEST PORTABLE PHONE CHARGERS OF 2023
3. Have surge protection 
Make sure any uninterruptible power supply you purchase has surge protection; that way, you can protect your devices against voltage spikes and prevent them from being permanently damaged.  This is the primary reason I plug in our pricey TV and equipment into one.  I can do without the TV in a power outage.  And a surge without using a backup power device could send our expensive television into a grave prematurely. 
To help you narrow down your decision on which UPS device to buy, here are 5 options for you to consider that are available to purchase on Amazon right now: 
This product has 425VA and 225W battery backup power supply and comes with 6 outlets, 4 of which have UPS battery backup and surge protection and the other 2 with surge protection only. It can provide battery backup during a power outage for WiFi routers and other small, critical electronics. At the time of publishing, this product had over 8,300 global reviews with 79% giving it 5 stars.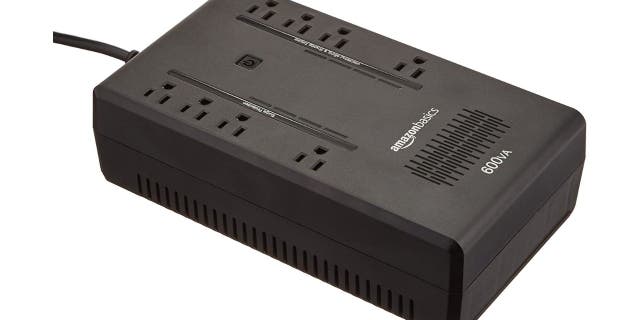 HOW TO BACK UP YOUR MAC COMPUTER
The Amazon Basics UPS comes with 600VA and 360W battery backup. It is ideal mainly for desktop computers, home networks, IoT devices, and home entertainment devices. It's also a small, compact size for easily integrating into your home or office environment. At the time of publishing, this product had over 8,400 reviews with 71% giving it 5 stars.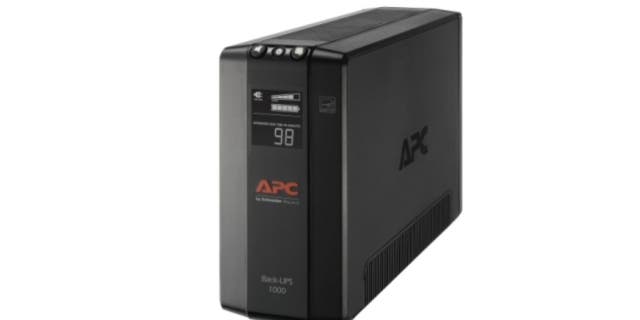 Another great product from APC is the slightly bigger 1000VA and 600W battery backup power supply. This one has 8 outlets, 4 with surge protector and battery backup, and 4 with surge protection only. It has 1 GB network data line protection, a 6-inch power cord, a right-angle 3-prong wall plug, and free Windows PC power-management software (MacOS can use native "Energy Saver" Settings). This is the one I use in a few spots at home. At the time of publishing, this product had over 11,300 global reviews with 82% giving it 5 stars.  
Get APC UPS 1000VA Battery Backup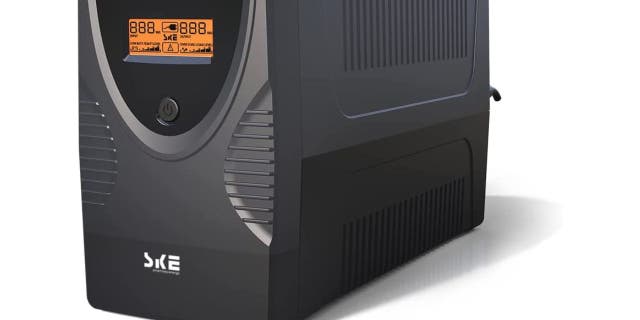 HOW TO BACK UP YOUR WINDOWS COMPUTER
The SKE Battery Backup has 1,250VA and 720W battery backup with 8 outlets, 6 with battery backup and surge protection sockets, and 2 with just surge protection sockets. It allows you to protect your desktop computers, workstations, networking devices, and home entertainment devices with analog sine wave outputs. At the time of publishing, this product had over 500 reviews with 73% giving it 5 stars.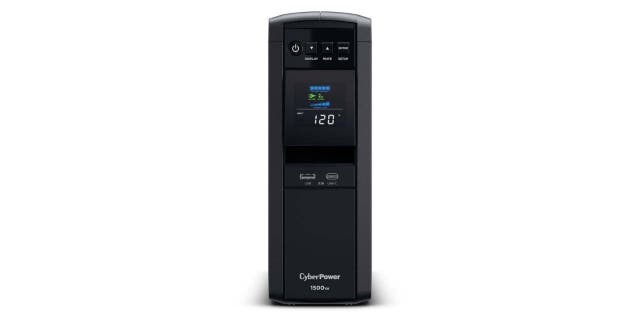 The CyberPower UPS System comes with 1,500VA and 1,000W PFC sine wave battery backup. Designed to support active PFC and conventional power supplies, it can safeguard computers, workstations, network devices, and telecom equipment. It has 12 outlets total, 6 with battery backup and surge protection and 6 with just surge protection. At the time of publishing, this product had over 11,000 global reviews with 83% giving it 5 stars. 
Do you have a UPS System device for your computers? Let us know how they work for you. 
CLICK HERE TO GET THE FOX NEWS APP
For more of my tips, subscribe to my free CyberGuy Report Newsletter by clicking the "Free newsletter" link at the top of my website. 
Copyright 2023 CyberGuy.com.  All rights reserved.  CyberGuy.com articles and content may contain affiliate links that earn a commission when purchases are made.