Reddit writer airs dirty laundry on the home front: Girlfriend won't wash 'my boxers'
A man writing on Reddit is pouting because his live-in girlfriend won't do his laundry.
But not just any type of laundry.
She has apparently refused to wash his underwear, according to the comment he shared on Reddit — and he cannot understand this dramatic development.
REDDIT USER'S HARSH WORDS TOWARD ALCOHOLIC SISTER — 'IF SHE DIES, SHE DIES' — HAS MOTHER, OTHERS WEIGHING IN
Not only had she been doing all of his laundry in the past, but before that, when he lived at home, his mother had been washing his clothes, he said.
The post, as of publication time, has received over 1,500 comments and nearly 3,000 votes (either "upvotes" or "downvotes") on Reddit. 
Writing on the subreddit known as "AITA" ("Am I the a—–e"), the man, who described himself as 32 years old, said he and his girlfriend, 28, "have been living together for four years now."
He noted, "She works from home since COVID most of the time, but sometimes does go into the office. I go to my office every day."
"Since she works from home, she takes care of a lot of the housework."
He went on, "My girlfriend has always done our laundry together and never had a problem with it for all these years. Since she works from home, she takes care of a lot of the housework."
REDDIT USERS CONSOLE 'FRUSTRATED' MOM WHO LEAVES BABIES CRYING ALONE WHILE SHE GETS 'FRESH AIR'
He added quickly, "But I do help out, where I can, when I get back from work — although she often refuses my offers with reasons like I should wash my hands better."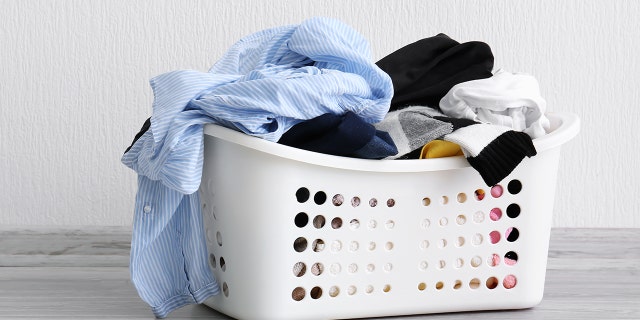 The man said, "I do wash my hands, though."
He then described the drama going on at home: "Lately she has started separating my undergarments … from the laundry pile and not washing them when she had no trouble doing that in the past."
The woman apparently claimed that his underwear would "contaminate her clothes" and she'd rather he wash them "myself in a separate load."
"I am getting pretty annoyed at being treated like I am disgusting."
The boyfriend then "suggested we do all our undergarments in a different load, and she said no because hers are cleaner and that would be worse."
NJ WOMAN WHO SURVIVED LIGHTNING STRIKE DETAILS HER SHOCKING EXPERIENCE: 'I WAS DOING THE LAUNDRY'
The man went on, "She got pretty mad and made some nasty comments about my hygiene."
The post then further descended into some sordid details about body parts and clothing.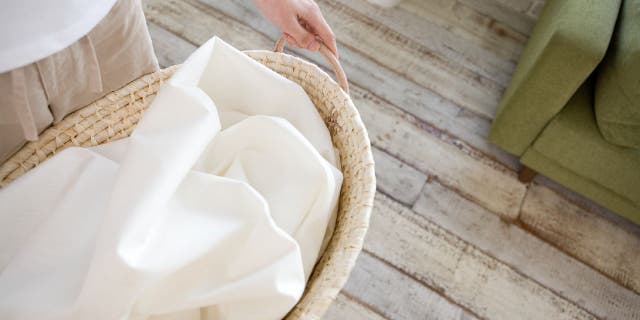 Wrote the boyfriend, "I am getting pretty annoyed at being treated like I am disgusting when I am not. I lived with my mom before [living with the girlfriend]."
He added that his mom "did my laundry and never said my boxers were dirty." 
The man added this threat about his girlfriend: "I said if she keeps doing this, I will stop buying the groceries she keeps telling me to bring [home] on my commute from work, and she can do that herself."
Too many people think that those who work from home "just sit around doing nothing all day," said one commenter. 
He asked others if he was wrong for the way he's feeling and acting.
One commenter directly addressed the Reddit poster: "Since she works from home, it sounds like your assumption [is] that she should do all the chores because you brought up chores so many times."
The same commenter added that too many people think that those who work from home "just sit around doing nothing all day."
'ANNOYING' PEOPLE SAY THESE 75 THINGS, ACCORDING TO REDDIT USERS
Wrote another Reddit commenter, "Because I work from home, I'm on Zoom calls quite often and sometimes at a moment's notice. And have strict deadlines to stick to."
This same commenter added, "I always tell my husband to expect me to do nothing during the day. If I do get to laundry or dishes, that's great — but no one should expect someone working from home to be doing chores during their workday."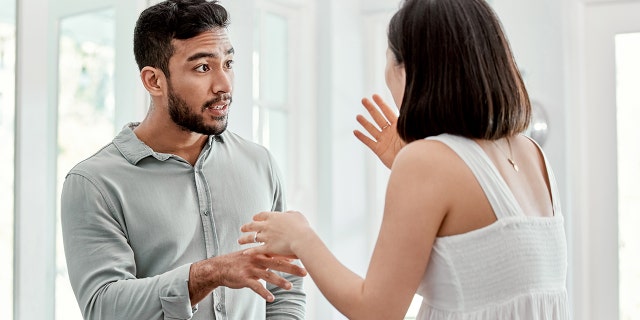 Wrote another person, "The [girlfriend] is a saint. Did she possibly have a medical condition that recently cleared up and now can smell him? Because that's pretty much the only explanation why she didn't run for the hills immediately. Yuk!"
Wrote still another person, "Obviously you're [the a—–e] and should figure out what's happening with your hygiene."
"These two are not communicating their feelings and needs properly."
Clinical psychologist Dr. Jayme Albin of New York City offered professional comment on the fight on the home front.
"There are certain topics that are very sensitive to individuals — hygiene, body shape, size and appearance are some very significant ones," she told Fox News Digital via email.  
"It's obvious that these two [people] are not communicating their feelings and needs properly and accepting responsibility for their own actions."
CLICK HERE TO SIGN UP FOR OUR LIFESTYLE NEWSLETTER
Added Albin, "The girlfriend should be a little more sensitive in how she's communicating information. Rather than just telling the boyfriend [that] she refuses to do certain things, she should have a clear, direct conversation with him that takes his feelings into consideration."
CLICK HERE TO GET THE FOX NEWS APP
Albin noted as well, "That being said, the boyfriend needs to realize his girlfriend is not his mommy — and there are some things a mother will put up with, but not a partner. Poor hygiene is one of them."