Paul Rudd says his son didn't know he was famous growing up: 'I never corrected him'
Paul Rudd's son didn't know his father was famous through most of his childhood, according to the actor. 
In a preview clip promoting Rudd's appearance on "Sunday Today with Willie Geist," Rudd revealed his son Jack believed his dad worked in a movie theater for about 10 years during Jack's childhood.
According to Rudd, it all started when Jack, who was around 4 or 5 years old at the time, and his friends went to the movie theater. 
Rudd said since he didn't want to "sit (his) kids down" when they were 3 years old and show them all the movies he's been in, he never "really explained what (he) did." And there was some confusion.
'ANT-MAN' STAR PAUL RUDD STILL TALKS TO SEVENTH-GRADE BOY WHOSE CLASSMATES WOULDN'T SIGN YEARBOOK: 'SWEET KID'
"We were all going, and there was a movie poster that I was on that was in the lobby," Rudd explained. "So they all just thought that I worked at the movie theater, which I thought was very cute." 
Rudd explained it took quite a while for his son to realize his dad was actually a famous actor, saying he was around 15 years old when he figured it out. The actor accepted some blame, saying, "I never corrected him," telling him, "I work at the AMC Lowes."
He previously shared that both his son and his daughter Darby aren't very impressed by the fact that he is a Marvel superhero.
"I think I'm Dad more than I'm Ant-Man or in the MCU," Rudd told People earlier this month. "They don't care, nor should they."
The "This Is 40" actor made his first appearance in the Marvel Universe in 2015 in the first "Ant-Man" movie. Rudd plays Scott Lang, an ex-con who is ready to do anything to win back custody of his daughter, when he's approached by scientist Hank Pym to become Ant-Man and save the world from dangerous technology.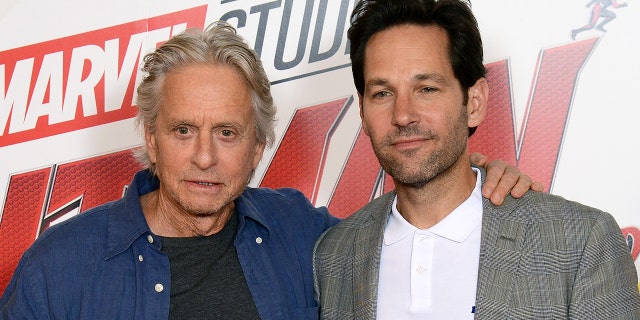 Since the first "Ant-Man" movie, Rudd has appeared as the character in four Marvel movies, including "Captain America: Civil War," "Ant-Man and the Wasp" and "Avengers Endgame."
CLICK HERE TO SIGN UP FOR OUR ENTERTAINMENT NEWSLETTER
Rudd is set to appear in the third Ant-Man movie, "Ant-Man and the Wasp: Quantumania," which also sees the return of Michael Douglas as Hank Pym, Evangeline Lilly as Hope Pym and Michelle Pfeiffer as Janet Van Dyne.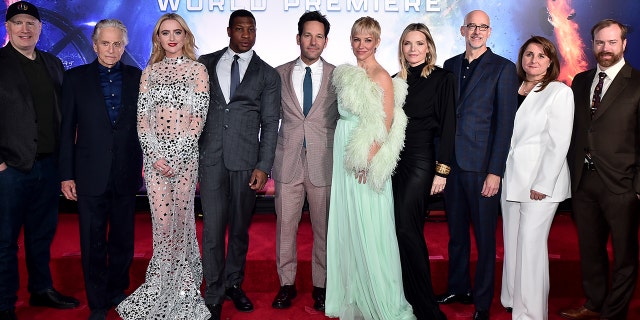 CLICK HERE TO GET THE FOX NEWS APP
"Ant-Man and the Wasp: Quantumania" premieres Friday, Feb. 17.