Maine mom furious after school staff reportedly tried to transition 13-year-old daughter
A Maine school came under fire from a mother who claimed a social worker tried to transition her 13-year-old daughter without her consent, giving the pupil a "chest binder" used to flatten breasts, among other allegations.
Damariscotta mom Amber Lavigne allegedly found the chest-flattening device at home and asked her daughter about it. Her daughter at first reportedly told Lavigne the device came from a friend, but later admitted she got it from her school.
On "The Ingraham Angle," Lavigne told host Laura Ingraham the situation shows that parents are no longer the ultimate arbiters of their children's lives.
"It's scary, really," she said. Lavigne's attorney, Adam Shelton, added parental rights are legally broad and that his organization — the Goldwater Institute — demanded in writing the Great Salt Bay Community School launch a full investigation and change other policies.
DETRANSITIONING WOMAN LEFT 'HEARTBROKEN' AFTER IRREVERSIBLE SURGERY: 'I WAS MANIPULATED'
"[The school must mandate parental notification] whenever the school makes a decision that directly affects the mental health or physical well-being of their children. Parents do have a 14th Amendment right to control and direct the education, upbringing and health care decisions of their children," Shelton said.
Ingraham then played a clip of a recent school board meeting where the incident was brought up to the panel by a concerned parent. 
RESURFACED 'MISTER ROGERS' VIDEO FEATURES ICONIC TV STAR SEEMINGLY WARNING AGAINST TRANSGENDERISM AMONG KIDS
"I'm going to ask if you stick to issues at hand and not do speculation around health and well-being at this board meeting. It's not germane to education," replied a man identified as School Board Chairman Samuel Belknap.
Lavigne called the meeting "pretty disgraceful," adding that Belknap shrugged his shoulders at any attendee who brought up the incident.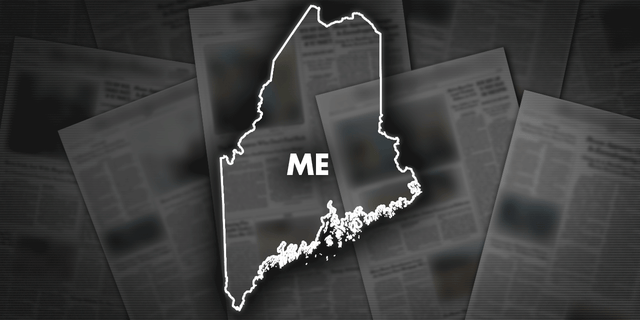 "They were sighing. Jesse Butler picked his phone up twice while people were making public comment. He spoke at one point while somebody was making public comment. It was just unprofessional, and they just behaved in a way that a school board shouldn't behave," she said, appearing to refer to another board member.
Shelton said he is preparing a federal lawsuit on 14th Amendment grounds, while Lavigne added that some in the community are trying to "bully [her] into silence."
"They're trying to deflect the real issue at hand. They're trying to lead people to believe that, you know, my raising questions as to what's happening in our schools is somehow inciting violence on the schools, and it's just not the case."
"The Ingraham Angle" did not receive a response from the school.