Protesters renew calls to change Kansas City Chiefs name, mascot ahead of Super Bowl LVII
Just days before the Kansas City Chiefs compete in the Super Bowl LVII, a protest group is renewing a call to change the team's name, mascot and fan-driven "tomahawk chop."
They are "hurting" Native Americans and even more so now that the team is once again playing the big game, according to Rhonda LeValdo, the founder of the Kansas City-based Indigenous activist group Not In Our Honor.
"People are trying to be really positive about Kansas City and what it does and how like 'Yes, sports binds us all together,'" LeValdo said at a news conference Thursday. "It's not bringing our people into this celebration together. Really, it's hurting us more because now it's the bigger spotlight where you're seeing this all over the world."
LeValdo will be in Arizona for the Super Bowl on Feb. 12, but she will not be watching the game. Instead, she will be organizing a protest outside State Farm Stadium in Glendale.
CHIEFS' PATRICK MAHOMES WINS 2022 NFL MVP AHEAD OF SUPER BOWL LVII
The group is calling for the Chiefs to abandon its name, mascot and "chop" — the same goal protesters had in 2021 as they organized a demonstration outside Raymond James Stadium in Tampa, Florida, when the Chiefs were seeking a second-consecutive title at Super Bowl LV.
For Sunday's demonstration, LeValdo will be joined by tribes in Arizona who also oppose the mascot and name.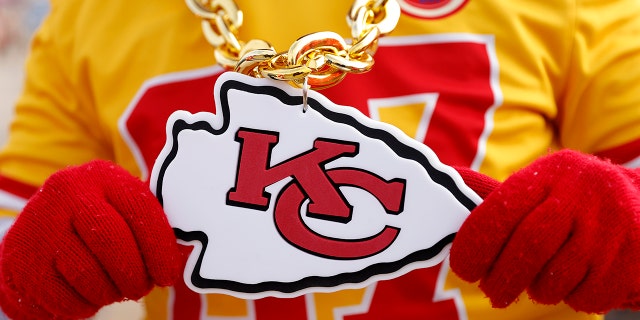 The president of the Kansas City franchise says he respects their right to protest.
LeValdo's protest, and others like it, have called for sports teams and other companies to end the alleged appropriation of tribal cultures and images, which some people say uses iconography and words with Native connotations to demean them and perpetuate racist stereotypes.
"There are young people that come with us as well," said LeValdo. "We're looking forward to the next generation that's going to carry that. There's always going to be Native people who are against it. It's not going to stop."
NATIVE AMERICAN GROUP PROTESTS CHIEFS' NAMESAKE ON INDIGENOUS PEOPLES DAY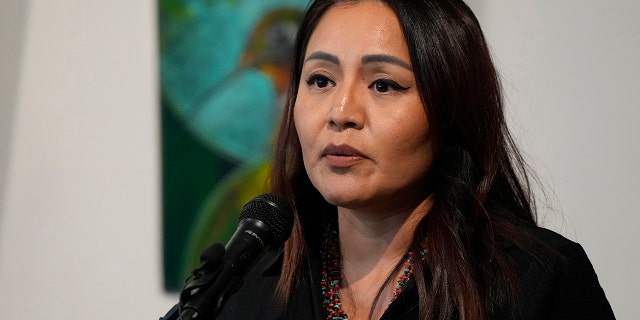 Amanda Blackhorse, who is Diné, a Navajo People, said the protests are calls to remove potential mischaracterizations of their culture.
"The anti-Native mascot movement has always been about the betterment of our Native people, not hatred towards others who are football fans," Blackhorse told the Associated Press. "We want to live in a world where our children can attend school and feel included and not met with reenactments of fake war dances on the football field."
Some major sports teams have countered that the mascots are meant to honor and respect the tribes.
The protests have made an impact such as, in November 2021, the then-Cleveland Indians baseball team officially changed to the Guardians. The team also changed its mascot from Chief Wahoo, a Native American caricature.
In the NFL, the team formerly known as the Washington Redskins also changed its name, as "Redskins" was seen by some as a racial slur. The team became the Commanders.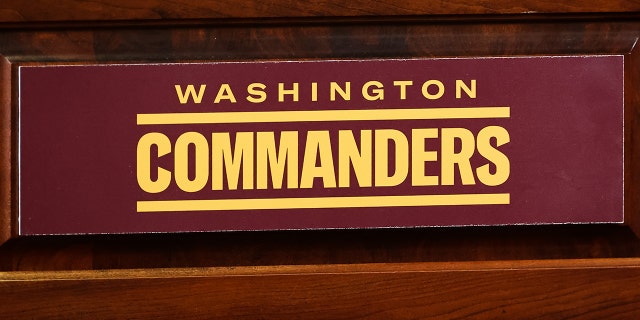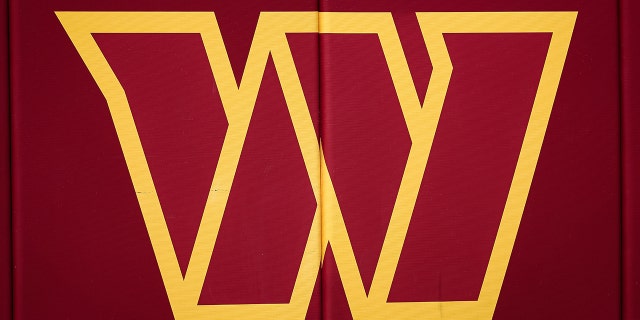 Chiefs President Mark Donovan encouraged people to "educate" themselves on Native American culture, but gave no indication the team was considering a change.
"We also respect that we need to continue to educate and raise awareness of the Native American culture and the things we do to celebrate, that we've done more over the last seven years — I think — than any other team to raise awareness and educate ourselves," Donovan said.
NFL LEGEND WARREN MOON EXPLAINS WHY PATRICK MAHOMES-JALEN HURTS MATCHUP GIVES HIM 'SENSE OF PRIDE'
In 2013, the Chiefs created the American Indian Community Working Group, which includes a group of Native Americans that serve as advisers to the team.
"I'm going to them and saying, 'What do you think about this? How does this make you feel?'" Donovan said. "I'm really proud of the things we've done and the people we've worked with."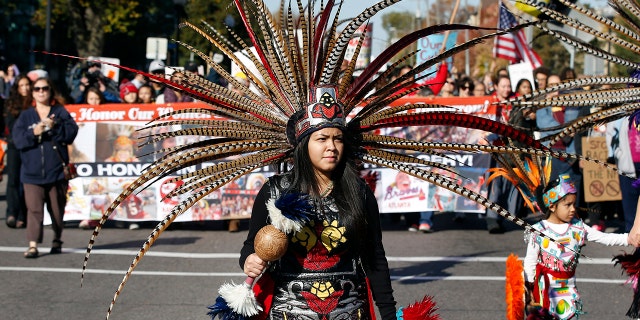 The NFL has also emphasized its collaborations with Native and Indigenous people based in Arizona ahead of the big game, as the Grand Canyon state is home to 22 Native American tribes.
CLICK HERE FOR MORE SPORTS COVERAGE ON FOXNEWS.COM
Chiefs' long snapper James Winchester is a citizen of the Choctaw Nation of Oklahoma, and center Creed Humphrey is from the Citizen Potawatomi Nation of Oklahoma.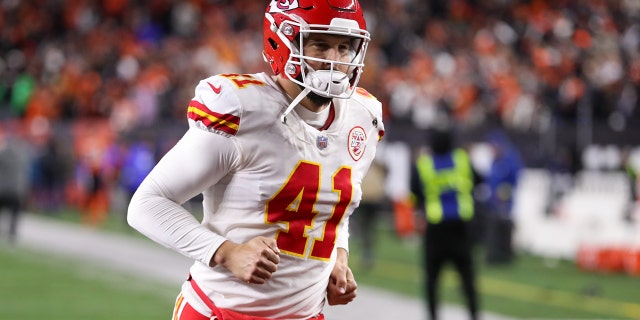 The NFL has also partnered with Native and Chicana artist Lucinda Hinojos, who was born in Glendale and is of Apache and Yaqui descent. Her painting is featured on all Super Bowl tickets.
Colin Denny, a University of Arizona researcher and a member of the Navajo Nation, will perform "America the Beautiful" during the game's pre-show. The performance will utilize both American Sign Language and North American Indian Sign Language as Denny is deaf.
CLICK HERE TO GET THE FOX NEWS APP
The Chiefs have made efforts to address concerns about cultural insensitivities going back a decade but always stop short of altering the team name or fan-favorite gestures and chants.
The Chiefs were initially named the Dallas Texans, but became the Chiefs when the franchise moved to Kansas City in 1963.
The Associated Press contributed to this report.