Pence subpoenaed by special counsel investigating Trump
Former US Vice President
Mike Pence
has been subpoenaed by the special counsel investigating Donald Trump and his role in January 6, 2021, a source familiar with the matter told CNN.
Special counsel Jack Smith's office is seeking documents and testimony related to January 6, the source said.
They want the former vice president to testify about his interactions with
Trump
leading up to the 2020 election and the day of the attack on the US Capitol.
The subpoena marks an important milestone in the Justice Department's two-year criminal investigation, now led by the special counsel, into the efforts by Trump and allies to impede the transfer of power after he lost the 2020 election.
Pence is an important witness who has detailed in a memoir some of his interactions with Trump in the weeks after the election, a move that likely opens the door for the Justice Department to override at least some of Trump's claims of executive privilege.
Pence's attorney Emmet Flood is known as a hawk on executive privilege, and people familiar with the discussions have said Pence was expected to claim at least some limits on providing details of his direct conversations with Trump.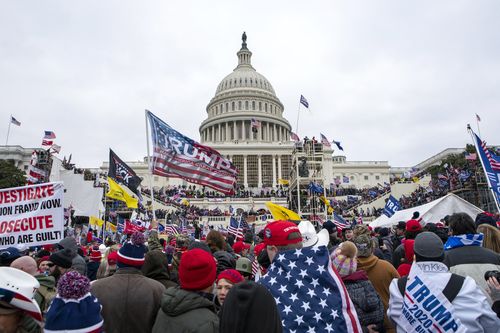 Depending on his responses, prosecutors have the option to ask a judge to compel him to answer additional questions and override Trump's executive privilege claims.
ABC News first reported on the subpoena.
Pence's office declined to confirm he had been subpoenaed.
A spokesman for the special counsel declined to comment to CNN on the matter.
Months of negotiations preceded the subpoena to the former vice president, CNN has reported.
Justice Department prosecutors had reached out to Pence's representatives to seek his testimony in the criminal investigation, according to people familiar with the matter.
Pence's team had indicated he was open to discussing a possible agreement with DOJ to provide some testimony, one person said.
That request occurred before the department appointed Smith to oversee two Trump-related investigations, the January 6-related probe and another into alleged mishandling of classified materials found at the former president's Mar-a-Lago residence.
In November, Pence published his memoir that detailed some of his interactions with Trump as the former president sought to overturn the results of his election loss to President Joe Biden.
Pence and his team knew that the book's publication would raise the prospect that the Justice Department would likely seek information about those interactions as part of its criminal investigation, people briefed on the matter told CNN.
Pence rebuffed an interview request from the House select committee that investigated the January 6 insurrection, but allowed top aides to provide testimony in the House's probe, as well as in the Justice Department's criminal investigation.
The DOJ successfully secured answers from top Pence advisers Greg Jacob and Marc Short in significant court victories that could make it more likely the criminal investigation reaches further into Trump's inner circle.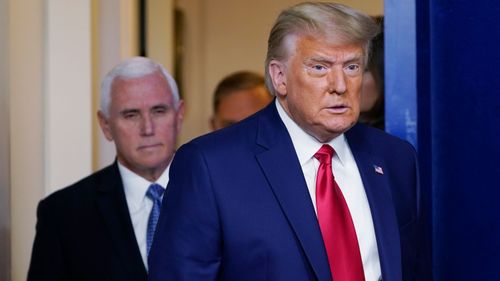 There are no plans for Trump's team to challenge the grand jury subpoena of Pence at this time, according to a source familiar with its thinking.
But it would still be possible for Trump to attempt to assert executive privilege over some conversations they had, if Pence declines to detail those conversations to the grand jury.
So far, Trump's team has lost those challenges when Pence's deputies and two White House counsel's office attorneys testified, following Chief Judge Beryl Howell's rulings that they must answer questions they initially refused to because of confidentiality around the presidency.
Howell's tenure as chief judge of the DC District Court ends in mid-March, meaning a different federal judge, James Boasberg, could be the one to field privilege disputes in the continuing grand jury investigation.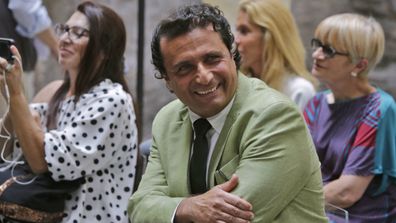 Captain claimed he fell from capsized cruise ship and landed in lifeboat
CNN reported earlier on Thursday that Smith had also subpoenaed former Trump national security adviser Robert O'Brien in both of the Trump-related probes, according to a source familiar with the matter.
O'Brien has been asserting executive privilege in declining to provide some of the information that prosecutors are seeking from him, the source said.
Trump's former acting Department of Homeland Security secretary was separately interviewed by Justice Department lawyers in recent weeks as part of the probe into 2020 election interference, according to two sources familiar with the matter.
Rather than appearing before a federal grand jury, former acting secretary Chad Wolf was interviewed under oath by Justice Department lawyers and FBI officials, something one of the sources characterised as a "standard" first step for prosecutors.