Missing New Jersey teacher found in shallow grave ruled homicide, cause of death revealed
A New Jersey teacher's mysterious death was ruled a homicide after police found her body in a shallow grave, and a search is underway for her killer. 
Luz Hernandez, a 33-year-old mom of three and teacher at BelovED Charter School, died from "blunt force trauma to the head and compressions to the neck," the Hudson County District Attorney said Thursday evening. 
Police also found "blood splatters" on the door of her apartment, according to NJ.com.
MISSING NEW JERSEY KINDERGARTEN TEACHER FOUND DEAD IN SHALLOW GRAVE
Police conducted a welfare check home at her Jersey City home on Tuesday after she didn't show up to work and found her body later that evening. 
Hernandez has been missing since the weekend, according to police, and was officially reported missing on Monday. 
Hernandez started at the school after graduating from Saint Peter's University in 2017, according to NJ.com. She initially worked as a teacher's assistant.
911 CALL IN MURDER-SUICIDE REVEALS VIOLENCE IN WEALTHY FAMILY
"People loved her. She was a wonderful co-worker," BelovED founder Bret Schunder said of Hernandez, according to the report. "She was a beloved member of the BelovED family. People are feeling devastated by this."
According to Nj.com, BelovED Charter School was closed Wednesday as a gesture to honor her loss.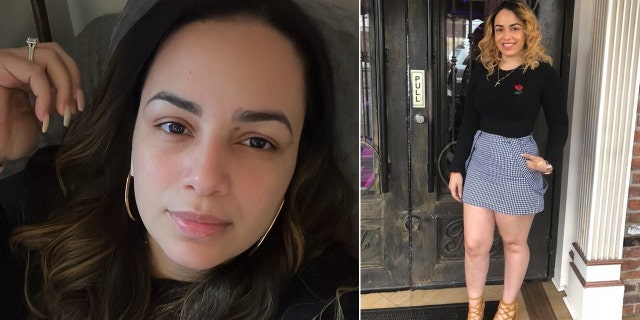 The Hudson County Prosecutor's Office Homicide Unit is actively investigating this case with assistance from the Jersey City Police Department and the Kearny Police Department. 
No arrests have been made at this time. 
CLICK HERE TO GET THE FOX NEWS APP
Anyone with information is asked to contact the Office of the Hudson County Prosecutor at 201-915-1345 or to leave an anonymous tip at: http://www.hudsoncountyprosecutorsofficenj.org/homicide-tip/. 
All information will be kept confidential.