More migrants are crossing the northern border into the U.S. as Mexicans fly to Canada and then head south
The number of migrants crossing the border from Canada into the U.S. is rising — in one sector by more than 700% — as more Mexicans desperate to get into the U.S. fly to Canada and attempt to cross in frigid temperatures.
One family recently stopped by Border Patrol in Vermont was carrying an 8-month-old baby in -4 degree Fahrenheit temperatures. A picture of the family shared by Customs and Border Protection on Facebook showed a man and woman carrying the baby and a 2-year-old in their arms through snow and ice in the dark of night.
Apprehensions in the area where the family was found, known as the Swanton Sector, which includes sections of Vermont, New York and New Hampshire, have increased to 1,146 from Oct. 1 to Dec. 31, 2022, from just 136 the year prior. Across the northern border, crossings from Canada into the U.S. have increased from 16,000 to 42,000 over the same time period, according to CBP data. 
Mexicans are by far the leading nationality crossing into the U.S. in the Swanton Sector, followed by Haitians and Guatemalans, according to CBP data. 
As the Biden administration continues to use Covid restrictions, via the Title 42 policy, to block migrants at the southern border, Mexicans at those crossings are turned away more than any other nationality, making up more than 60% of all expulsions. 
But for those who can afford the roughly $350 one-way plane ticket from Mexico to Montreal or Toronto, their prospects of not being sent back under Title 42 are much better. One migrant, whose last name is Cruz and was recently stopped by Border Patrol and named in a court filing, told border agents he and his wife legally entered Canada by flying to Toronto. 
The couple had trouble finding work in Canada, Cruz told border agents, so they attempted to cross to the U.S. before they were apprehended, according to the court filing. 
Much like migrants seeking to cross the southern border, organized criminal organizations play a role in smuggling migrants into Canada as well.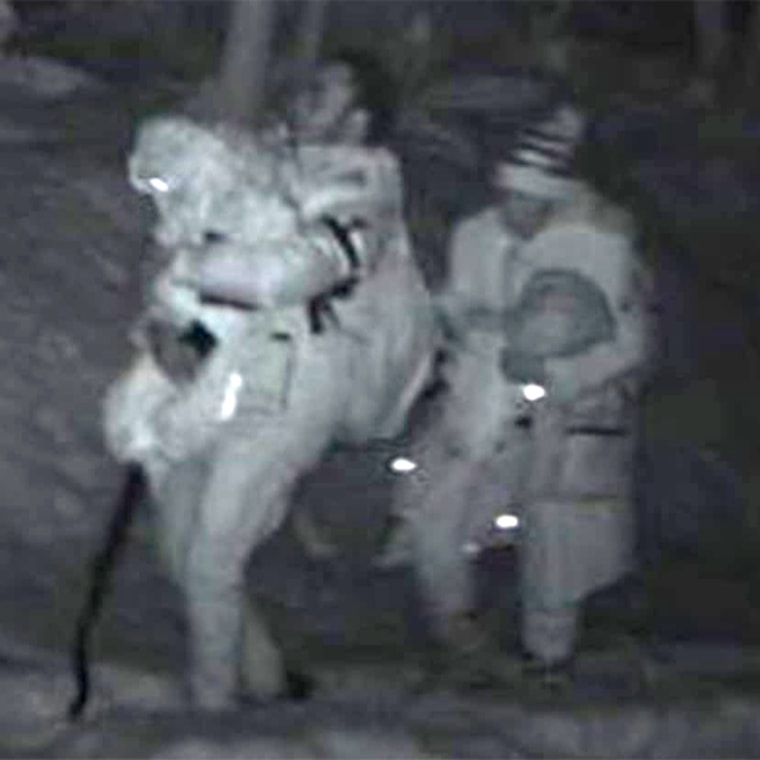 Cruz told border agents he wired $1,000 to a man as a deposit for him and his wife to enter the U.S., with the understanding he would pay another $1,000 after crossing. It was his hope that he and his wife would eventually be taken to live and work in New York City, he said, before he was stopped in Derby Line, Vermont, driving with a Chilean national, a man presumed to be the smuggler he paid. 
"This area has been used in the past for human smuggling," a border agent testified in court. 
Border officials say they are worried about subzero temperatures that send migrants into hypothermia, especially those with young children.
More families are crossing with their minor children along the northern border. From Oct. 1 to Dec. 31, 2022, 6,709 migrant families with children crossed into the U.S. from Canada, compared to 1,500 during the same time period in 2021. CBP has not yet published data on the number of undocumented migrants who attempted to cross either northern or southern borders in January.
On the other side of the Vermont border, in the small Quebec town of Saint-Armand, a farmer told NBC News via Instagram that it is not uncommon for locals to see migrants crossing the border in both directions. He said locals know to leave migrants alone when they're seen crossing into the U.S. from Canada. 
"Never give someone a ride to [the] border was what I was told. Let them walk. Which is fine, as it's two minutes," said David McMillan, owner of Hayfield Farm, a property less than 1.2 miles from the U.S.-Canada line.