Biden will keep claiming GOP wants to cut Social Security, Medicare into the 2024 campaign, consultants say
Political consultants expect President Biden to keep repeating his claim that Republicans want to chop Social Security and Medicare into the 2024 election cycle, even though the GOP has been insisting for months that it has no interest in cutting those popular programs.
Republicans shouted back at Biden in Tuesday's State of the Union address when Biden accused them of wanting to scale back Social Security and Medicare benefits. However, even after that rebuke, political experts said Biden is likely to keep making that claim over the next two years.
Mark Penn, a Democratic consultant who previously worked for Bill and Hillary Clinton, said Biden's controversial message is an attempt to win back aging voters who benefit from Medicare and Social Security.
"Older voters have become more conservative and more Republican," Penn told Fox News Digital. "Biden hopes to scare them back with Medicare tactics. It worked in the past against Gingrich and the message had to be pulled during Trump who said he was not cutting those programs. They are trying to bring it back regardless of what [GOP] leadership says."
FLASHBACK: BIDEN INTRODUCED BILL TO SUNSET ALL FEDERAL PROGRAMS — INCLUDING SOCIAL SECURITY
Richard Painter, an ethics lawyer who worked in the George W. Bush administration, said the ongoing debate over Medicare and Social Security is more about 2024 political drama than the possibility of policy accomplishments this year.
"This is all a lot of accusations going back and forth between a president and a Congress that will pass no significant bills if they can't try to figure out what if anything they agree on," Painter told Fox News Digital. "Also, Biden probably won't have to veto anything because it won't get past the Senate. All this is about is 2024 and little else."
Debate over Social Security and Medicare was sparked by the need to increase the debt ceiling later this year. House Speaker Kevin McCarthy, R-Calif., has demanded cuts as a condition for a higher debt limit, but has promised repeatedly that the two social welfare programs would not be touched.
Nonetheless, Biden continues to note previous efforts from Republicans to cut the programs, and repeatedly warns voters that the GOP is looking to slash funding for them.
WHITE HOUSE TRIPLES DOWN ON BIDEN'S FALSE CLAIM REPUBLICANS WANT TO CUT SOCIAL SECURITY, MEDICARE
"Instead of making the wealthy pay their fair share, some Republicans… want Medicare and Social Security sunset," Biden said at the State of the Union Tuesday night as Republicans jeered. "I'm not saying it's a majority."
The White House released a statement after Biden's remarks that detailed past Republican plans to reform the programs. This included a statement from Sen. Mike Lee, R-Utah, who said "it will be my objective to phase out Social Security."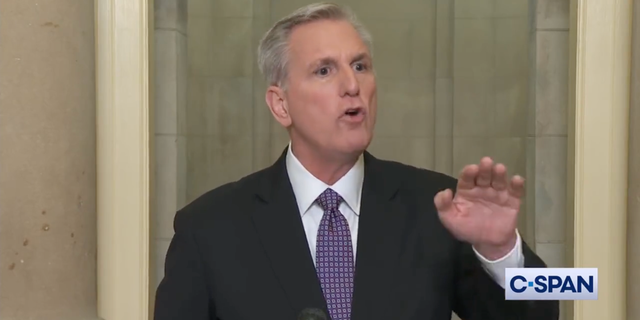 Lee responded with a statement on Wednesday saying that while he wants to improve the programs, he has "never proposed abolishing Social Security, Medicare, or Medicaid benefits," and is aware of "no Republican" who has suggested these cuts as part of a debt ceiling deal.
The White House also described past Republican efforts to raise the eligibility age for Medicare and Social Security, and a 2022 plan from Sen. Rick Scott, R-Fla., that would require all federal programs to be reauthorized by Congress every five years, which Democrats see as a way to start chipping away at benefits.
However, Republicans pointed out this week that as a senator in 1975, Biden proposed a similar plan to Scott's that would require all federal programs to sunset after four years.
Giancarlo Sopo, founder of Visto Media and former head of Hispanic advertising for former President Trump, said Biden's claims that Republicans want to cut the programs are misleading.
BIDEN BOOED DURING STATE OF THE UNION FOR CLAIMING GOP WANTS TO CUT SOCIAL SECURITY, MEDICARE
"It's not surprising the same person who accused Mitt Romney of wanting to put Black people 'back in chains' is resorting to this kind of demagoguery," Sopo told Fox News Digital. "Unfortunately, as the 2022 midterm elections showed, these false attacks can be effective."
Medicare and Social Security have a net approval rating of more than 50% from Republicans and upwards of 70% from Democrats, according to YouGovAmerica. Kevin Walling, a campaign strategist and former Biden 2020 campaign surrogate, said the programs are an obvious political advantage for Democrats that Biden is wise to leverage.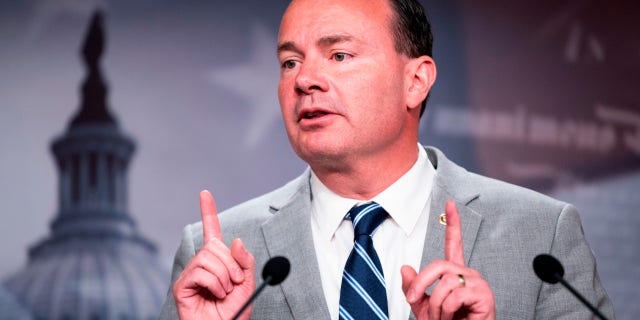 "Legitimate attacks on Republicans who seek to privatize or reform entitlements or GOP governors who refuse to expand Medicare in their states have been effective campaign messages in the past and I think it matters especially to seniors in the Sunshine State where the president is today," Walling told Fox News Digital. "What the president did during the State of the Union in terms of backing the GOP House majority into a corner on agreeing not to cut entitlement spending in real time was a master stroke, but we must hold Republicans to that promise given their past history."
Republican lawmakers have countered Biden's comments in recent days as they note the president has proposed to cut Medicare Advantage, which is a privatized alternative to the program that enrolls 30 million seniors. A bipartisan group of 57 senators led by Sen. Catherine Cortez Masto, D-Nev., sent a letter last month to the Centers for Medicare & Medicaid Services reinforcing their support for the program. Similar bipartisan support led former President Barack Obama to reverse his proposed cuts to Medicare Advantage in 2014.
CLICK HERE TO GET THE FOX NEWS APP
Brendan Steinhauser, a consultant for GOP candidates, said Republicans have every right to be enraged by Biden's attacks.
"It can be effective to repeat a talking point even if it's untrue because it scares voters," Steinhauser told Fox News Digital.