Australia to follow US and eliminate all Chinese-made cameras from government buildings
Australia will remove all Chinese-made surveillance cameras from government buildings following the discovery of surveillance balloons over the United States and other sovereign nations. 
"Where those particular cameras are found, they're going to be removed," Australian Defense Minister Richard Marles told the Australian Broadcasting Corp (ABC). "There is an issue here, and we're going to deal with it." 
Australia reportedly has 913 cameras, intercoms, electronic entry systems and video recorders developed and manufactured by Chinese companies Hikvision and Dahua in government buildings and agency offices, including the Defense Department and Department of Foreign Affairs and Trade. 
The U.S. government said in November it would ban telecommunications and video surveillance equipment produced by Chinese brands, including Hikvision and Dahua, in order to better protect the nation's communications network. Both Hikvision and Duhua are partly owned by China's government, according to newspaper The Australian. 
CHINA'S SURPRISING INTELLIGENCE OPERATIONS TAKE FOCUS FOLLOWING 'WATERSHED' SPY FLIGHT
Opposition cybersecurity spokesman James Paterson said he had prompted the audit of government security by asking questions over six months of each federal agency. 
"We urgently need a plan from the… government to rip every one of these devices out of Australian government departments and agencies," Paterson said. "We would have no way of knowing if the sensitive information, images and audio collected by these devices are secretly being sent back to China against the interests of Australian citizens."
'HIGHLY IRRESPONSIBLE': CHINA CONDEMNS BIDEN'S SOTU COMMENTS WHILE GOP CRITICIZES ADMINISTRATION AS 'WEAK'
The renewed focus on security comes in the wake of a surveillance balloon over the United States, followed by new details about China's surveillance operation.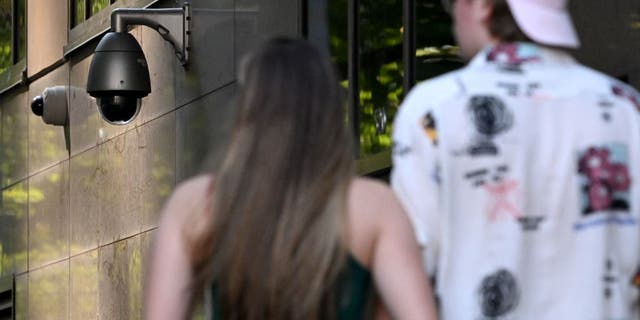 The Washington Post reported that China's military launched the surveillance balloons from the Hainan Island province off the country's southeast coastline, operating over regional neighbors, including Japan, Taiwan, Vietnam, the Philippines and India, as well as over the U.S. in the past. 
CHINESE FOREIGN MINISTRY CALLS US CLAIMS OVER SPY FLIGHT 'INFORMATION WARFARE,' INSISTS IT WAS HARMLESS
The U.S. Department of Defense noted that they found surveillance balloons over nations on five different continents in violation of their sovereignty.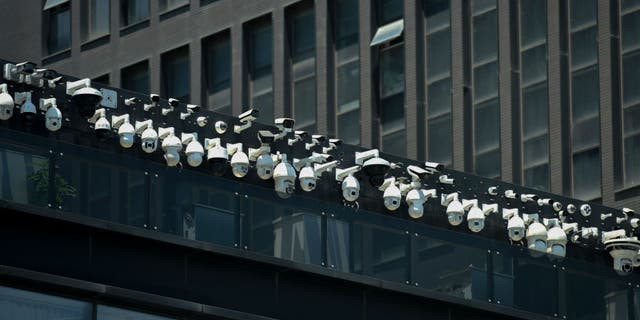 "This just demonstrates why [China] continues to remain our pacing challenge. And I think that they have a lot of explaining to do when it comes to conducting these types of programs and violating nations' airspace and sovereignty," Pentagon press secretary Brig. Gen. Pat Ryder told reporters.
Ryder went on to say that the scale of China's program "calls into question why China, the PRC, feel that it's OK to violate sovereign airspace of nations in a way that is inappropriate and unacceptable."
CLICK HERE TO GET THE FOX NEWS APP
Britain also banned equipment produced by those same companies from government buildings in November. 
Fox News Digital's Anders Hagstrom and The Associated Press contributed to this report.